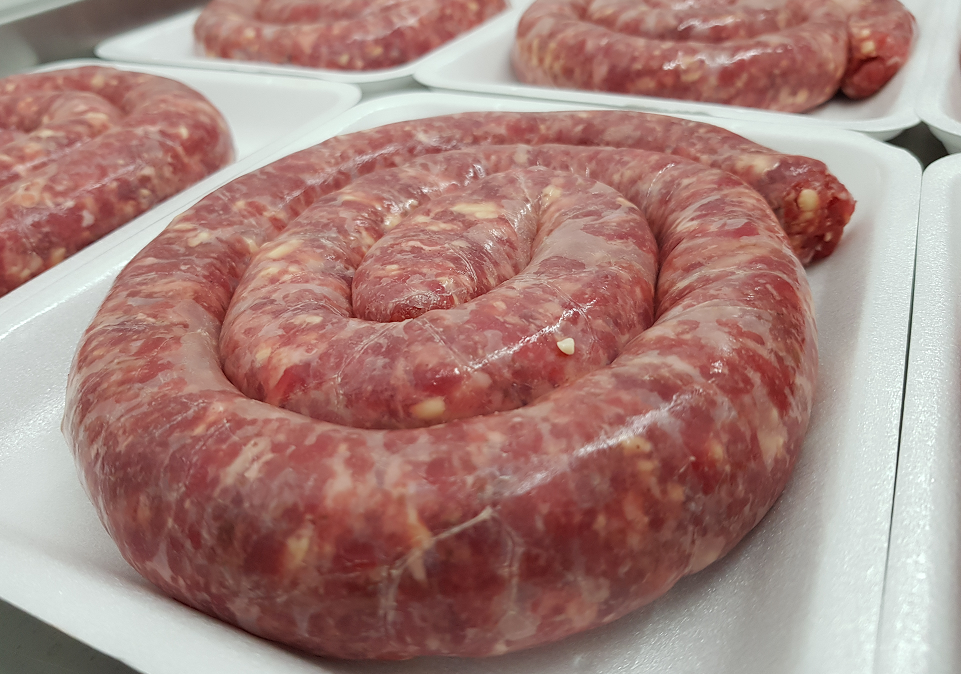 Boerewors - Plain (700g)
MEAT-BOER-PLA
Boerewors: (Pronounced "Boo-Ra-Vors") is a very popular sausage that originated in South Africa. 
Our Boerewors has very quickly become a favourite with our customers. It must have something to do with the fact that we never skimp on quality and only use the best Beef and Pork joints - NO off-cuts that are filled with sinew! Coupled with the consistent spice blend that we import from South Africa, you can always expect a consistently great tasting Boerewors.
We do NOT use fillers or Rusks, only 64% Beef, 33% Pork and 3% Spices - that's it! 
Boerewors is an ideal sausage for the weekend BBQ (Braai) or cooked on the Pan. 
If you are on a Ketogenic / Banting way of eating, this is a great addition to your meal planning.
Delivery Info: Our Boerewors is dispatched Frozen and packed in insulated packaging with ice packs. Even though we send it via overnight courier we can't guarantee that it will still be frozen when you receive it.  
Please ensure that somebody is available to sign for delivery as we cannot be held responsible for any undelivered fresh meat.