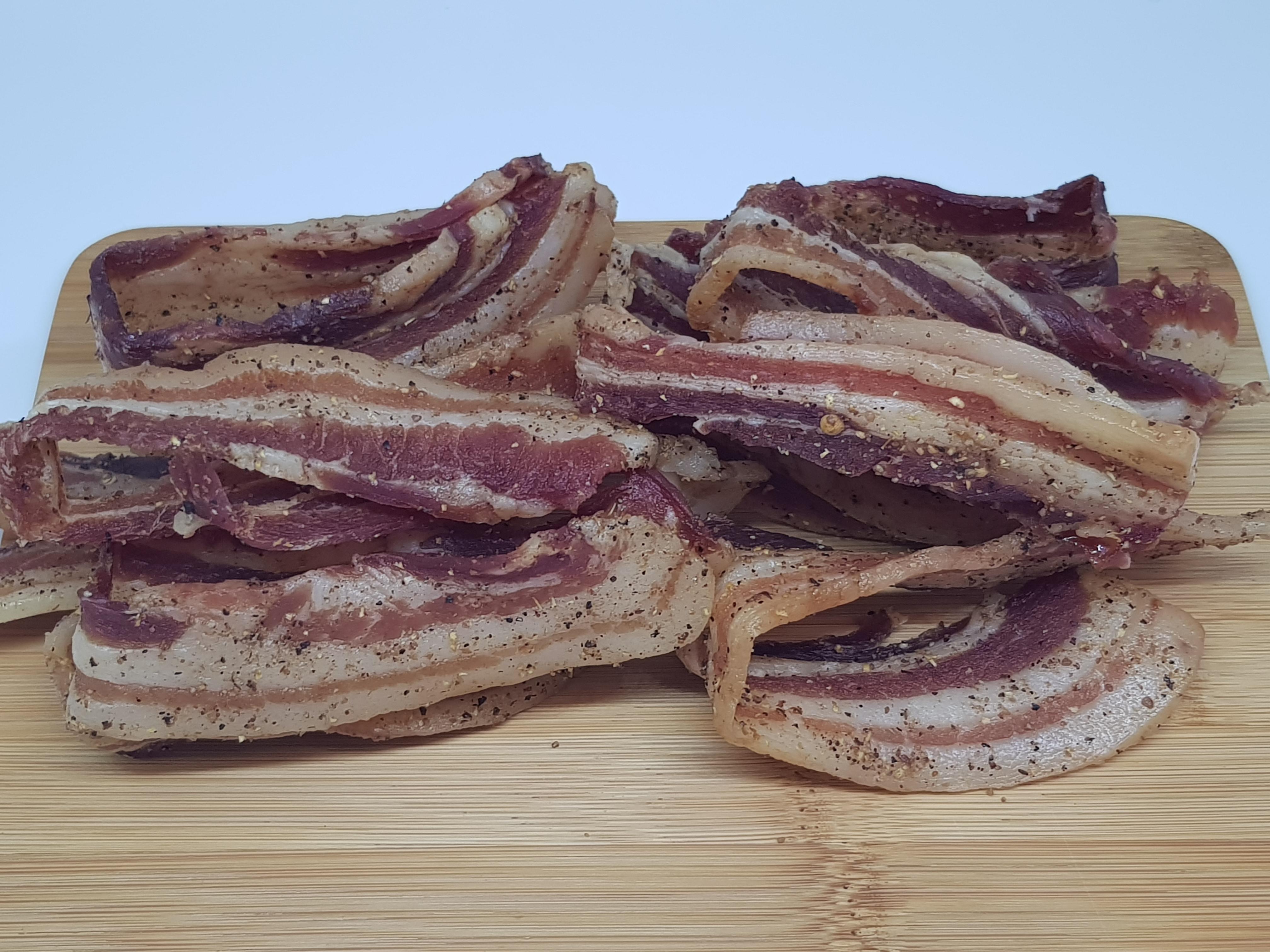 Bacon Bites - Plain
BCN-ORI-50G-1
Love the taste of bacon in the morning? Now you can have it any time you like with our brand new range of Bacon Bites or "Bacon Biltong". 
Using streaky bacon, we spice it using our original biltong spice blend and red wine vinegar and then hang it to dry in our specialised biltong dryers to produce a delicious crispy bacon snack. It is neatly packaged in 50g pouch and sealed in a protective atmosphere to ensure freshness.
This could quite possibly be the most Keto friendly snack out there... eat it on it's own, add it to your salad, have it with your hard boiled egg on the go. The possibilities are endless!
Ingredients: Smoked Streaky Bacon, Coriander, Salt, Black Pepper, Nutmeg, Cloves, Red Wine Vinegar