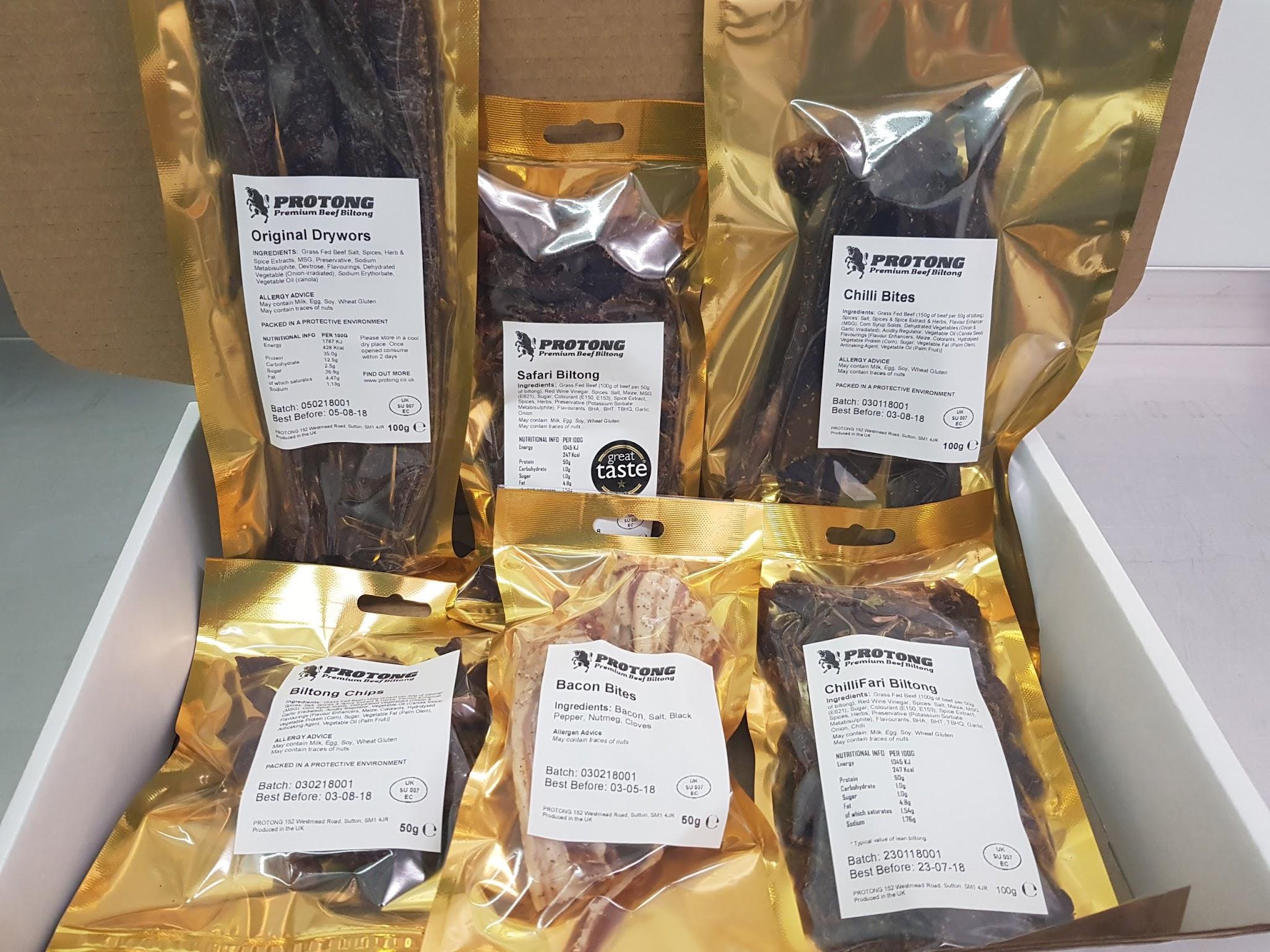 Variety Snack Box
LTD-500G-MIXBOX
It's a cracking weekend of Sport coming up with 6 Nations Rugby, T20, Super Rugby, Winter Olympics to mention a few! Why not treat yourself to Six of the Best South African inspired Meat Snacks to accompany that cold Beer!? In the Snack Box you get:
100g Safari Biltong - Our Gold Star Award Winning Biltong
100g ChilliFari Biltong
100g Original Drywors
100g Chilli Bites
50g Biltong Chips
50g Bacon Bites
Free Overnight Delivery - Last orders @ 12pm Thursday to receive package on Friday
WHILE STOCKS LAST! Order soon to avoid disappointment.
* If the item shows "Out of Stock" please send an email to enquire - we will try make a plan for you!